Influenza is critical to understand as a public health issue in Florida. As the killer flu spreads, many residents of the state seem oblivious of risks. It was identified that the State of Florida has the lowest rates of flu vaccination in the US.
Incidence or prevalence statistics
It has been established that between 15 percent and 40 percent of the US population will have some forms of illness related to influenza each year. The Florida Department of Health has observed that about 36,000 individuals die from influenza every year in the US while additional 114,000 are admitted to hospitals because of influenza related infections every year (Florida Department of Health, 2015). It is imperative to note that any individuals, including healthy one, can be affected by influenza. In addition, influenza can strike any person at any age. However, senior citizens aged 65 years and older, individuals of any age with chronic medical issues, and younger children are more prone to complications from influenza.
Nationally, it is noted that influenza virus continues to spread, albeit at low rates. The predominant strains are associated with specific time of the year, but they are mainly influenza A (H3) and influenza B. The CDC continues to emphasize vaccination to curb the spread of the virus. In addition, the most dangerous type, HPAI or the H5 viruses seem to be in the US, particularly in commercial and backyard birds during the summer of 2015. However, this strain of virus has not been noted in Florida, but it is anticipated. Still, no cases of human infections have been reported from HPAI.
In the State of Florida, weekly data reveal that visits related to influenza have increased. This situation is typical for this period (September). For instance, a single outbreak involving influenza A was noted in Indian River County. In September, it was noted that the preliminary number of deaths recorded from influenza and pneumonia were the same to deaths noted in the past years. In weeks 37 and 38 of September 2015, 54 cases (14.8 percent) were noted, but eight cases associated with seasonal strains of influenza, including influenza A (H3) and influenza B (Florida Department of Health, 2015).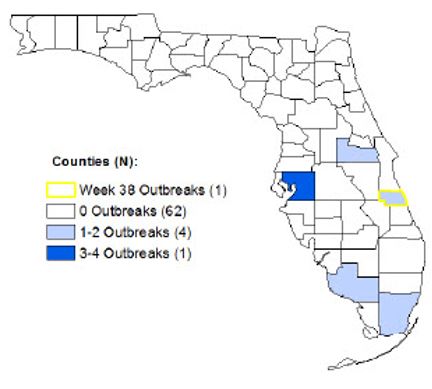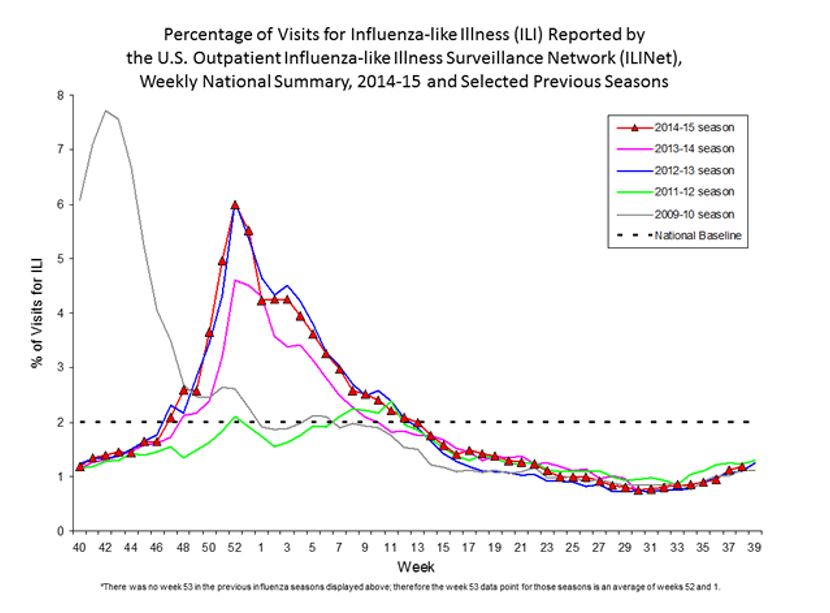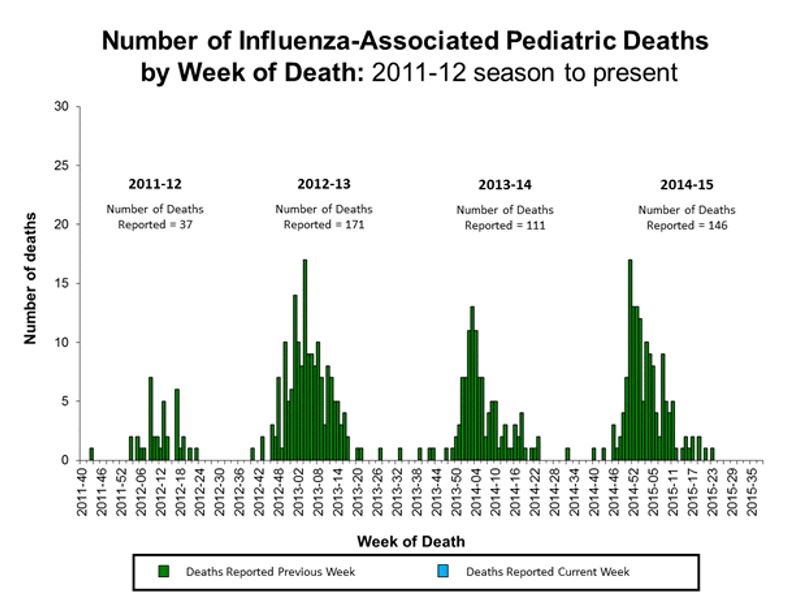 Descriptive epidemiology analysis
Cases of influenza are critical in Florida because of its geographic and demographic features. Thus, the state is specifically vulnerable because of rapid importation and spread of the virus. Majorities of people live in urban and suburban counties. Moreover, large influx of immigrants is a critical factor for the spread of the virus. Two Interstate road networks and largest international airports bring in millions of visitors every year.
Individuals at risk of infection have been mentioned above, but the Department of Health has demonstrated that an influenza outbreak could affect almost 10 million people in the State of Florida. About 5 million individuals will be critically ill, about 3 million patients may need an outpatient care, and nearly 71,000 people will be hospitalized while about 18,000 deaths will occur. These figures show that Florida would not be able to met healthcare demands in case of a severe flu outbreak.
It is estimated that a given flu season could lead $ 135 million in medical bills in Florida, $540 million would be reflected in lost wages alongside other miscellaneous costs. The case of Florida is beyond the national average.
Screening and diagnosis
Rapid influenza diagnostic tests are recommended for at-risk individuals who display notable symptoms of influenza, particularly during the season (Centers for Disease Control and Prevention, 2015). Rapid tests may indicate the presence of influenza A and B viruses (Chartrand, Leeflang, Minion, Brewer, & Pai, 2012). While it may take less than 20 minutes to obtain results from rapid tests, it is noted that these tests may have restricted sensitivity to the virus and, therefore, cases of false-negative and false-positive may be noted (Murane, 2013).
Other researchers have encouraged self-diagnosis to facilitate care (Jutel, 2010).
Plan of action
The best plan of action for influenza strictly emphasizes a flu vaccination every fall. The State of Florida should develop an effective response plan for a potential outbreak of influenza. The plan of action should incorporate the best practices provided by CDC and WHO.
The plan specifically focuses on detection and rapid response to potential influenza pandemic. It must account for influenza surveillance, response to emergencies, provision of vaccine, laboratory and communication system, and multiple stakeholder involvement during responses (Samaan, McPherson, & Partridge, 2013).
Pre-tests and posttests will be conducted to determine the effectiveness of the plan of action while feedback would be used to improve it.
Conclusion
Influenza is common in Florida because of its geographic and demographic features. It leads to deaths, hospitalization and costs millions of dollars in medical care for any season. Thus, it is imperative to identify at-risk individuals through rapid screening and diagnosis and then interventions must be applied. Effective plan of action is required to guide intervention activities.
References
Centers for Disease Control and Prevention. (2015). Guidance for Clinicians on the Use of Rapid Influenza Diagnostic Tests. Web.
Chartrand, C., Leeflang, M. M., Minion, J., Brewer, T., & Pai, M. (2012). Accuracy of Rapid Influenza Diagnostic Tests: A Meta-analysis. Annals of Internal Medicine, 156(7), 500-511. Web.
Florida Department of Health. (2015). Influenza. Web.
Jutel, A. (2010). Self-Diagnosis: A Discursive Systematic Review of the Medical Literature. Journal of Participatory Medicine, 2, e8.
Murane, E. T. (2013). Influenza: A Comprehensive Review. Sacramento, California: NetCE.
Samaan, G., McPherson, M., & Partridge, J. (2013). A Review of the Evidence to Support Influenza Vaccine Introduction in Countries and Areas of WHO's Western Pacific Region. PLoS ONE, 8(7), e70003. Web.