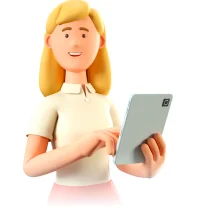 Meet Our World-Class Essay Writing Team
Our superior experts will deliver results tailored to your requirements at lightning speed.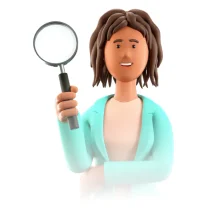 98%
Customer
satisfaction rates
78%
Experts with
Master's degree or higher
8+ years
Specialists' average
experience in academics
Handpicking the Best Minds
Our rigorous selection process ensures that only top-tier specialists work at NursingBird.com. On average, only 2% of applicants are good enough to join our team.
Talent selection
Our main criteria for hiring are an in-depth knowledge of academic subjects, solid writing skills, English language proficiency, and previous experience in academia.
Testing
To make sure our candidates possess the necessary skills, we give them subject-specific assessments and English proficiency tests. They also complete a sample order and an interview.
Trial period & mentoring
Nursing Bird's mandatory trial period and mentorship program ensure our experts know how to use their talents effectively and complete even the most demanding tasks.
Emma N.
ID: 18155
Social Sciences, History, Communications and Media
Mia B.
ID: 31345
Health & Medicine, Religious Studies and Theology
Samuel J.
ID: 11277
Social Sciences, Natural Sciences
Noah D.
ID: 23258
Art & Design, Literature & Languages
Harper A.
ID: 14433
Business & Economics, Law, Political Studies
Michael A.
ID: 19256
Health & Medicine, Education
Insights about Our Experts
English proficiency
We give priority to native speakers from the US and Canada.
University degree
The majority of our specialists hold Master's or Ph.D. degrees.
Comprehensive background
We hire people with deep subject knowledge in various academic fields, from nursing to law.
All citation styles
We can effortlessly switch between writing and citation styles to produce a perfectly customized text.
Nursing Bird Experts: Frequently Asked Questions
Each member of our team is a true professional with the perfect knowledge of English. We ensure that every single expert that we hire has a diploma and several years of relevant experience. If you order from us, you can be confident that your assignment will be handled in the best way possible.
We choose an expert that has the best knowledge of your topic. Then we check if this expert is available at the moment, and if they are, we appoint them to assist you with your project. This specialist will be working on your task until it's fully complete.
Yes, you can. If you enjoyed working with one of our experts and want them to work on your current project, you may select them yourself. Just enter the expert's ID in your order form, and we will appoint them right away.
Yes, you can stay in touch via your online account. You'll be able to send messages and communicate with your assigned expert whenever you wish. Our experts always consider our clients' requests, so feel free to voice any suggestions!